Rugby World Cup title within touching distance for St George's 'old boys'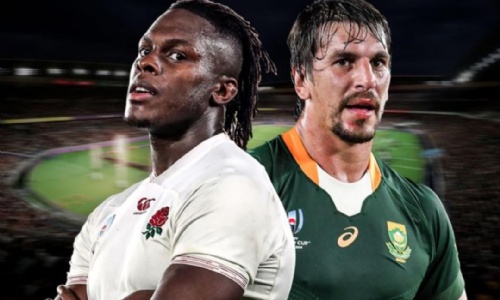 Winning is one thing, losing with dignity is another. For 80 minutes we have watched enthralled as the 2019 Rugby World Cup final played out before us. But this time it was not to be.
St George's is proud of all of its sports men and women who give their all to the game; whatever the level they play at. Playing hard and tactically, leaving nothing in reserve and everything on the pitch, is what we expect from all who venture to put on a St George's team shirt, and wear the St George's crest.
Today we have seen exactly that spirit borne out in a different shirt with a different badge. We acknowledge the immense effort made, the contribution to today's action and the commitment to the game, from the four members of the England Rugby Squad who we are proud to call 'Old Georgian's'.
Losing does not diminish our respect for them. They have played with guts, determination, great skill and phenomenal team work. They have conducted themselves with dignity and compassion, even defeat. We are immensely proud of all of them and the role they have played in this England Rugby squad.
Success can come in many forms, and we are incredibly grateful that they have reaffirmed our ethos of teamwork, 'service beyond self' and provided our young people with role models who they can look up to and admire. By just making it to the final, in the manner that they did, they ensured that they had already exceeded the St George's school moto of "Levavi Oculos" - Aim Higher.