Student Leadership
Only a relative handful of our students receive the rewards of leadership. St George's has such a high calibre intake of prospective leaders and highly responsible students that selecting a few for "Prefectship" or House or School Captain, is always a tough decision, inevitably leaving perfectly able students disappointed at their lack of appointment.
New to St George's? Do not despair at gaining status! Annually, many new Georgians have been made Prefects, House Captains, School Captains or Deputy School Captains, Boarding Prefects or Boarding Captains! Be pro-active, join in!
The roles comprise of:
School Captains
The School Captains represent the Headmistress and her deputies in a range of ways. This may include making speeches at Open Evening, giving votes of thanks to visitors, reading in Chapel, delivering Assemblies, representing the Headmistress or the student body and organising whole School events, such as Education for Africa Day.
School Captains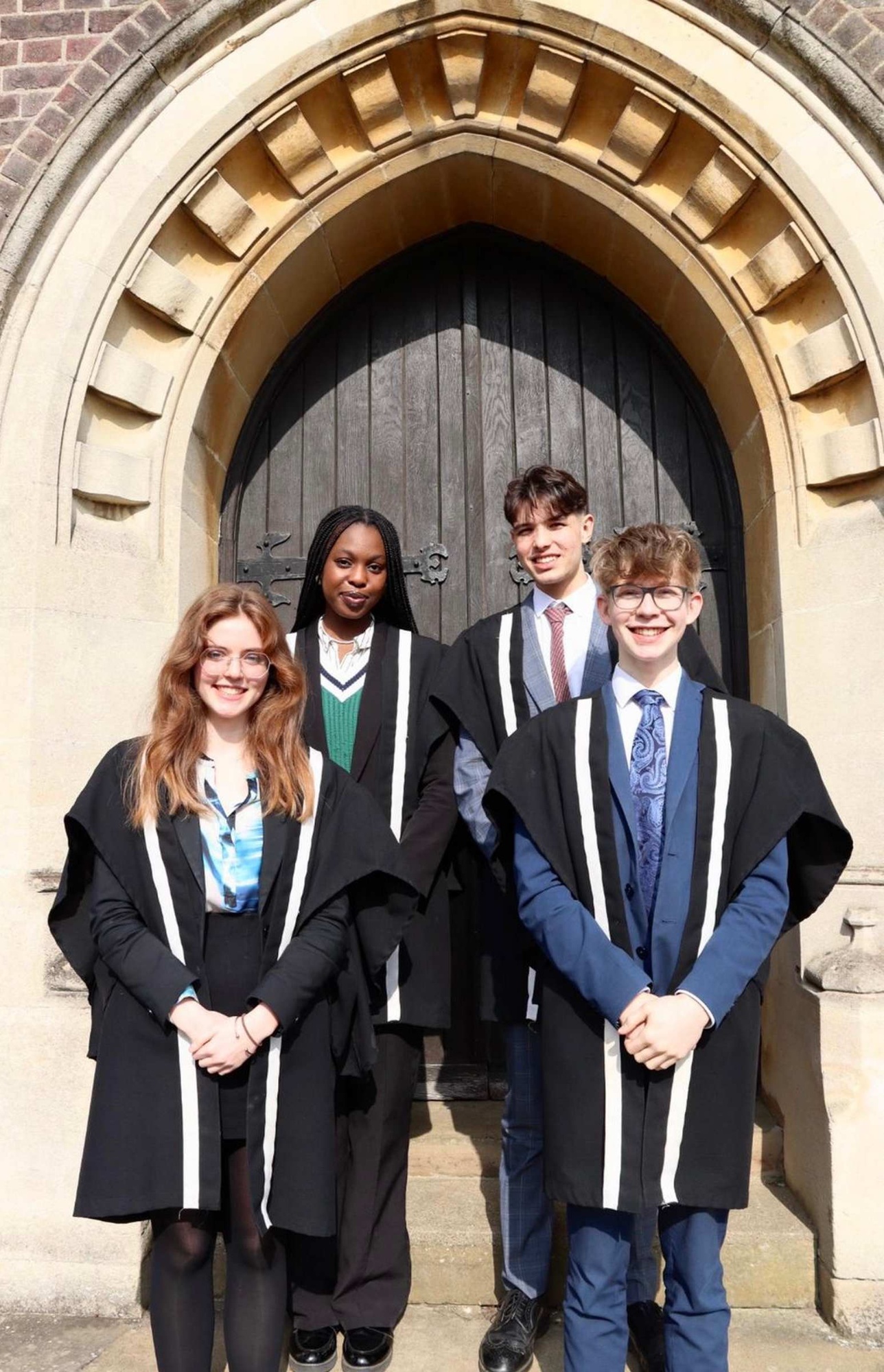 Alex
Hello, my name is Alex, and I am one of the four School Captains at St George's. I take Biology, Psychology and Chemistry, with an aim of studying Biology after Sixth Form. I am incredibly grateful to St George's for all the opportunities it has offered to get involved with the school; from house events to extra-curriculars, there's never a time without somewhere to be or something to do. Collectively, our goals include encouraging more students to participate in all aspects of school life, and to push themselves, playing their part in the school community. We plan to achieve this by introducing new opportunities for leadership roles and community engagement. I am hugely excited to be working alongside Kiki, Oliver and Sophie, and I know that together we can increase pupil participation, and collectively leave a lasting impact on the school.
Ollie
Hi my name is Ollie, I currently study Biology, PE and Graphics communications. I joined St George's as a boarder in the final term of year 8. The boarding community has had a massive impact on me and is a very special group of people to be a part of. St George's has taught me to be adaptable and has offered me an environment in which I believe many can thrive in. There are activities and opportunities for everyone. I am optimistic for the next year and I am excited to work alongside Alex, Kiki and Sophie as well as the House captain and their team of prefects. I am grateful for the opportunity to represent the school and give back to the community who have shaped me into the person that I am today. My advice to everyone is to immerse yourself in the school community and get involved to help push the school to new heights.
Sophie
Hello, my name is Sophie, and I have been given the privilege of representing this school for the next year as one of the four school captains, and to follow in the footsteps of so many great leaders before me. I currently study Maths, Further Maths, Physics and Computer Science for A-Level, and I aspire to go to university for a degree in Computer Science. Throughout my time at St Georges, I've always loved to get involved with the school community and do my part, so now my mission is to encourage the younger years of the school to do the same as well. I feel honoured to be able to work with Alex, Kiki and Olly for the next twelve months, and I hope that with their help we can reach these goals, and leave this school knowing that we have given it our all in these roles, and left our mark in a way that can benefit the school for years to come.
Kiki
Hi everyone! My name is Kiki and I have the honour of being one of St. George's four school captains for the 2022/2023 academic year. I am currently studying mathematics, economics and chemistry at A-level and I hope to go on to get a degree in Economics and Management at university. Although I just joined St. George's as a boarder in September, my experience here has been incredibly enriching and I am so excited for the year to come as I know Sophie, Alex, Ollie and I will help take the school to greater heights. There's so much we want to do to give back. During our tenure, we plan to continue the student voice initiative developed by our predecessors. We also hope to strengthen and build on the school's sense of community because at St. George's, we believe that every student has something to offer and there are always opportunities to "Aim Higher".
Boarding Captains
Boarding Captains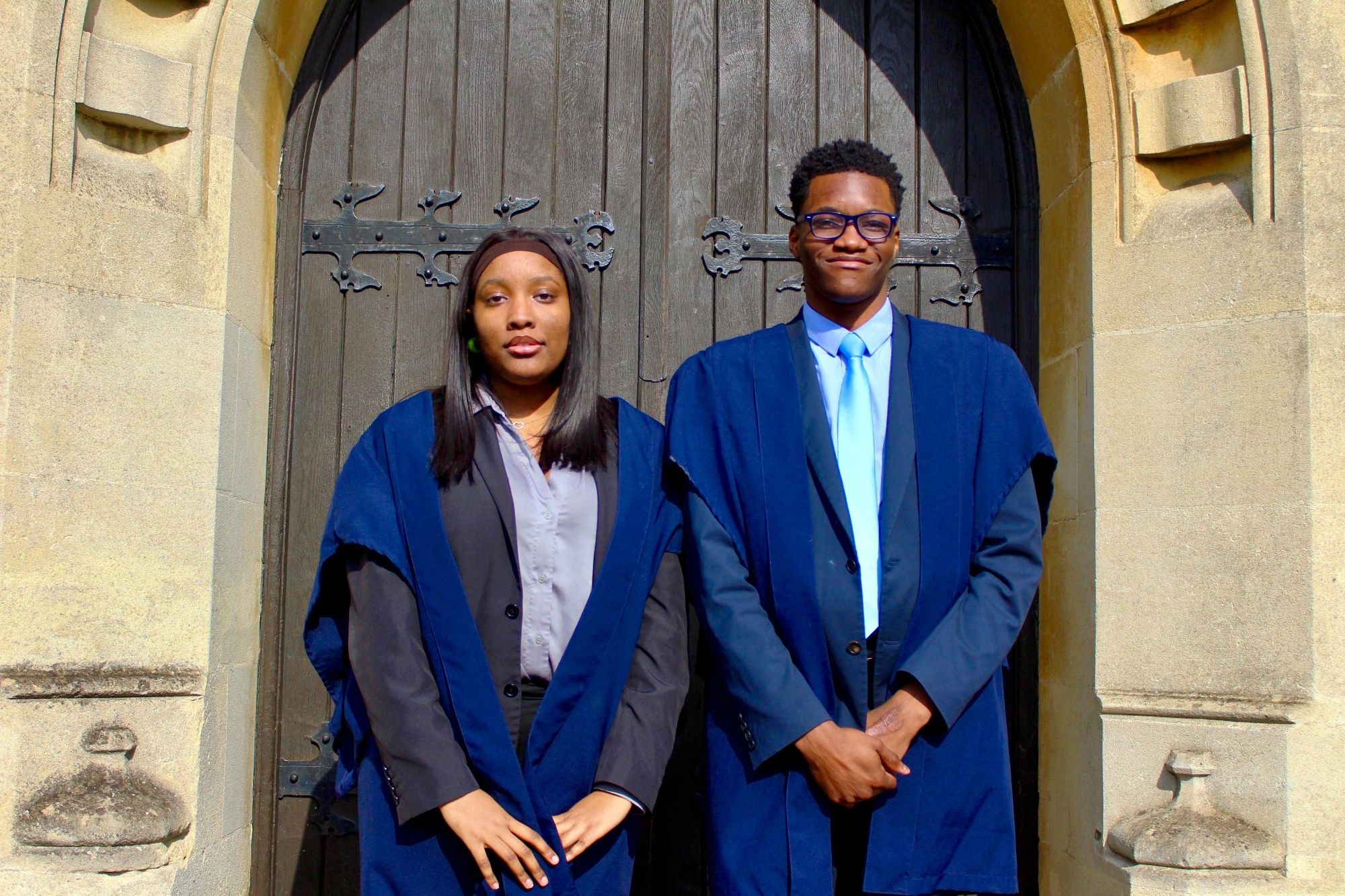 Hello! We're Gabby and Nathanael, and we're your 2022/23 Boarding Captains. As the St George's boarding community's leaders, it is our responsibility to ensure that all boarders have the greatest adventure possible during their boarding experience. The two of us, as well as our crew, are excited for the next year and all of the great and fun activities and events that we have planned to bring to the boarding community. We are excited and honoured to serve as your Boarding Captains for the upcoming year and look forward to making this year one to remember.
House Captains
Linked to the Head of House, House Captains are the public face of the House. They assist the Head of House in a range of activities. This may include monitoring Prefect duties and the work of the responsibility system, undertaking book looks and Prep book checks, distributing School and House office materials, completing office administration information, helping to organise House Assembly with the Head of House and representing the House at School functions.
Deputy House Captains deputise for the House Captains and will take on similar duties. They may also help to manage the House office preparing House lists, filing, assisting with typing, updating the House notice boards overseeing the organising of the locker system, taking minutes of meetings and a range of other tasks. House Captains and Deputy House Captains make up the House Senior Team
Monk House Captains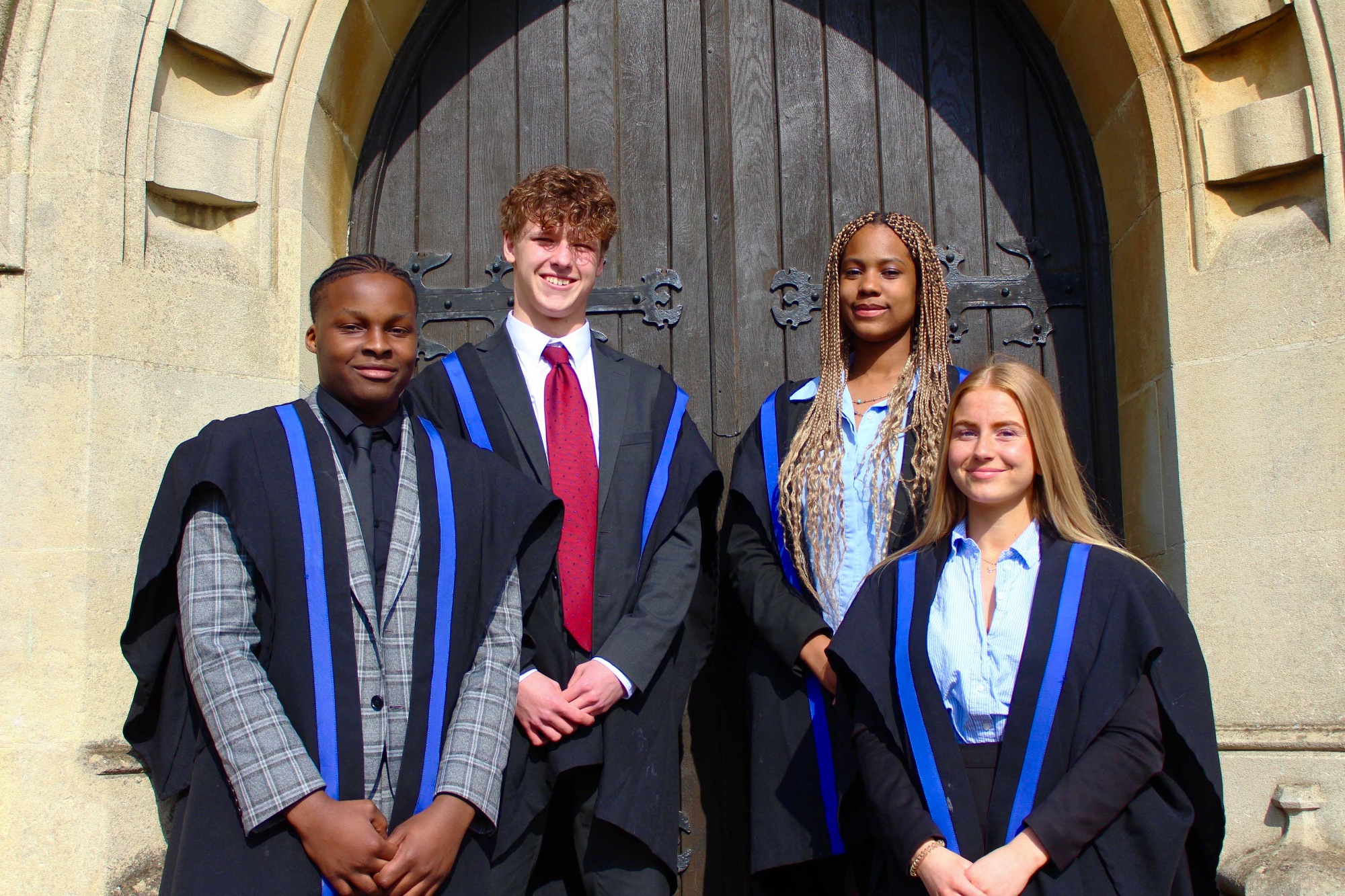 As the four delegated house captains this next year, we are delighted to represent Monk ; the role itself gives us great responsibility to not only contribute our legacies to the school, but also to the wider community. Each of us, Aidan, Cheluchi, Leke, and Phoebe, want to collectively inspire the younger students to embody the core monk attributes to help them develop into individuals. We each look to continue to hold the title of the endeavour cup winners, to proceed the honour Bertram Monk, as previous students have successfully achieved.
Goddard House Captains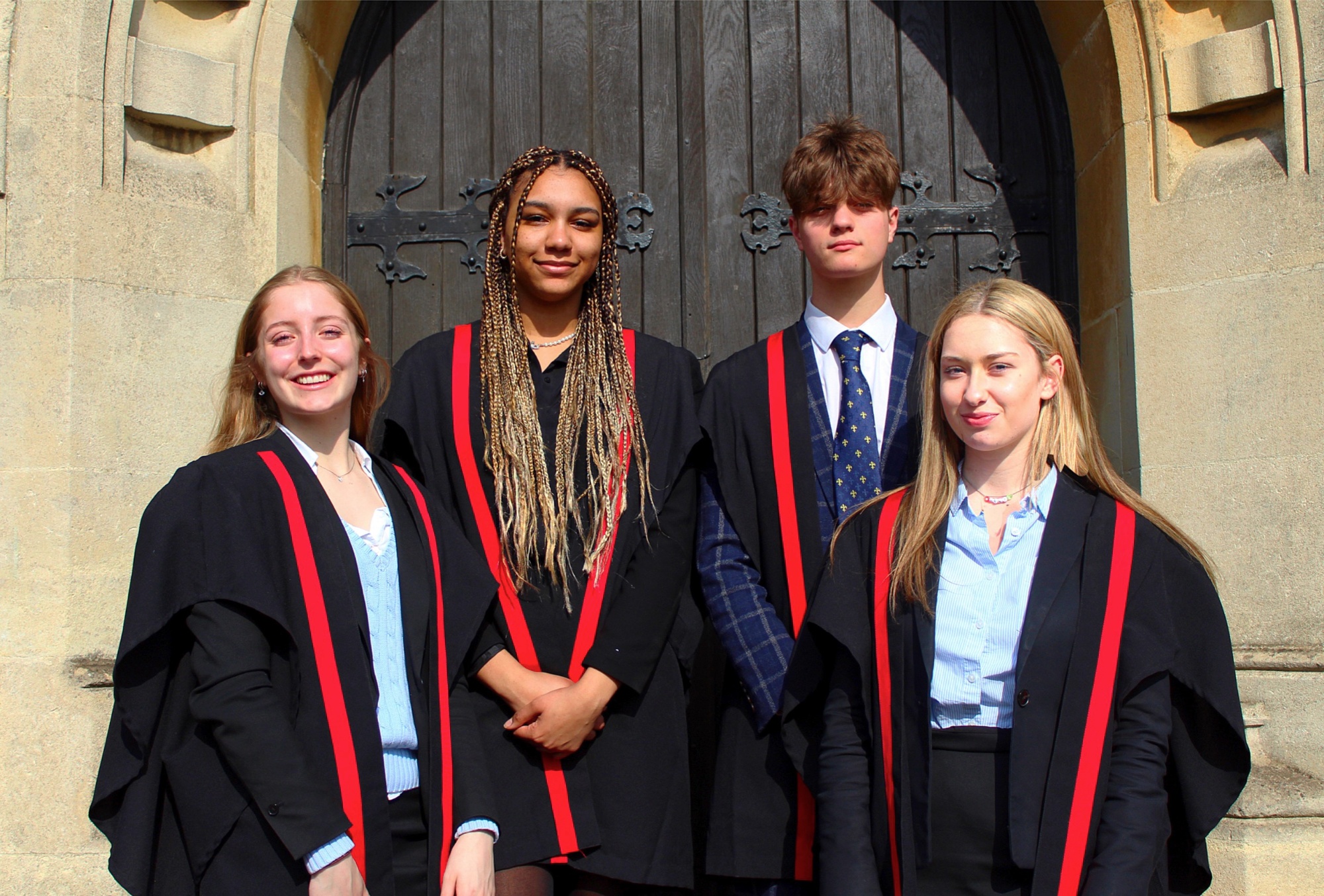 Hi, we are your Goddard House Captains: Bella, Tehya, Charlie and Millie. As a team, we are extremely excited about the range of different experiences and opportunities we are going to face this year and hope that we can persuade the rest of our house to take part alongside us. Making Goddard a community where students feel they can express themselves and perform to the best of their ability whether that's in drama, sports, music or academically, is something we will strive to make happen. We want everyone from year seven to thirteen to have the best school experience possible and feel part of our Goddard house family!
Watts House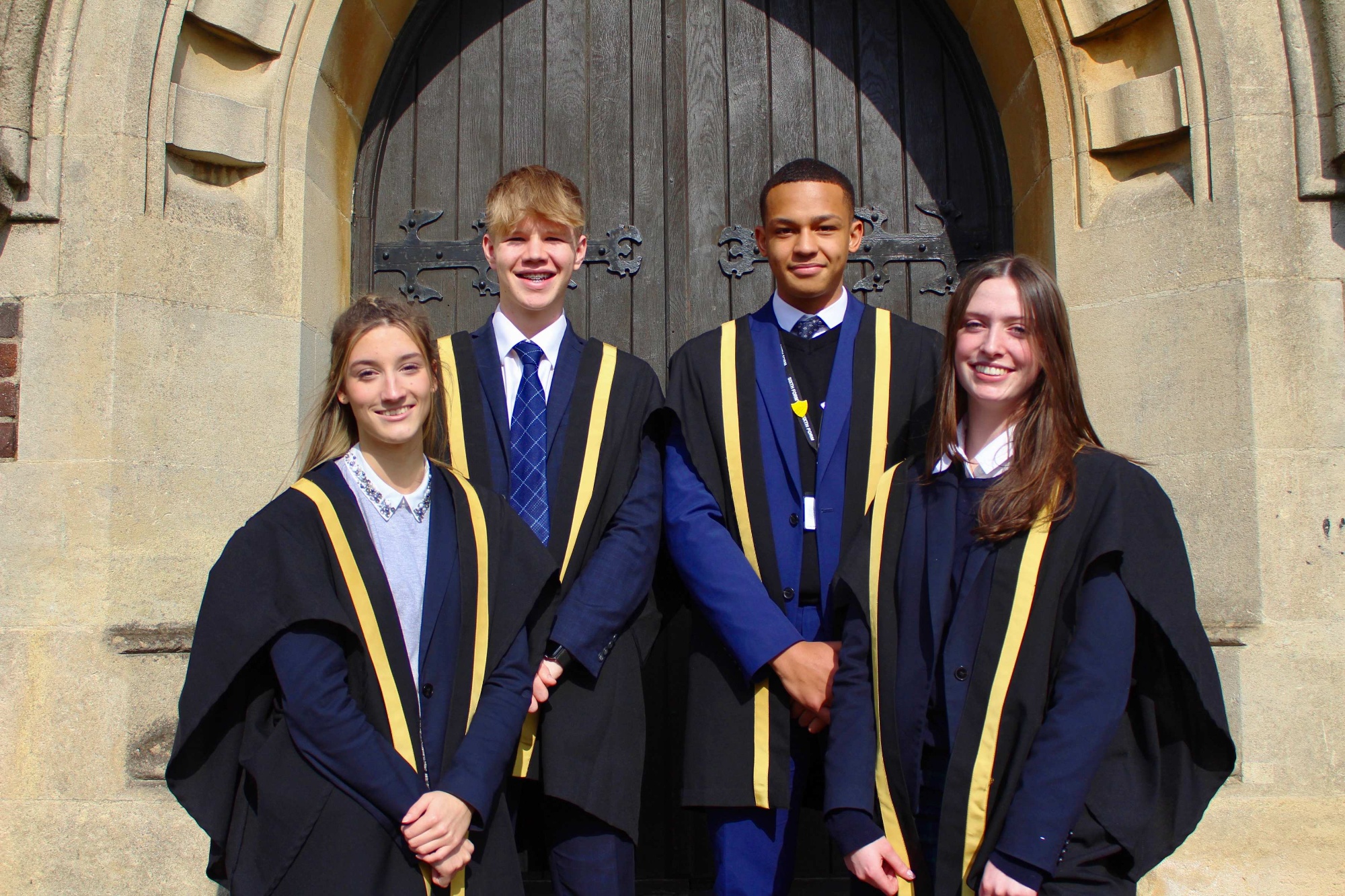 Hello, welcome to Watts house! We are Ollie, Corey, Izzy and Beth, and we are your Watts House Captains for 2022/23. We are overjoyed to be representing Watts house this year and strive to work as a collaborative team of 4 whom act as role models and leaders to students in younger years. We are driven to increase pupil engagement in house events through supporting, guiding and motivating students to break boundaries, exceed limits and "Aim Higher" in an ever-changing St Georges School community. We are here to change the game and cultivate the dreams and aspirations of a new generation in Watts house by creating a legacy and planting the foundation for future Watts house captains to come.
Grant House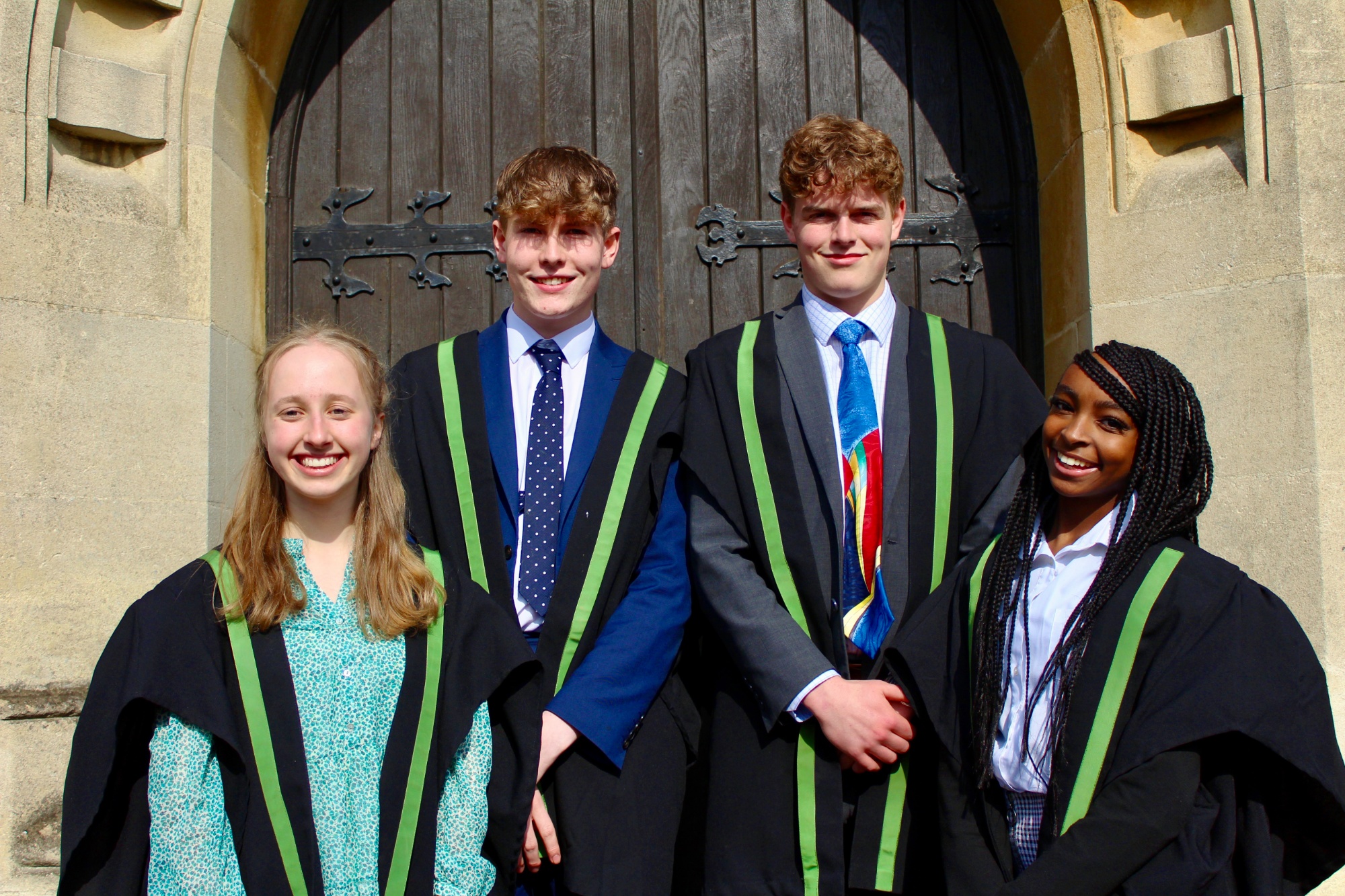 Hello, we are Cameron, Pollyanna, George and Tyla and we are honoured to be working together in leading grant as house captains from 2022-2023. We are so proud to be representing Grant this year and can't wait to work in harmony with our diverse prefect team, along with the amazing Grant community to make sure each and every pupils feels fully involved at St George's. We hope our enthusiasm and idea's brings new opportunities and experiences to the house, where every Grantonian can fully express themselves and develop their skills. We aim to be inspired by Grant's variety of talents and hopefully finally bring back the Endeavour cup. It is a privilege to be your Grant Captains
Prefects
The Prefects are linked to the House Captains and Deputy House Captains. They carry out duties on behalf of the School, including lunch and break duties and School tours. Prefects head up a specific responsibility area: Social, Charity, Community, Publicity, Development, Promotions.
Sports Captains
Responsible for appointing teams for the House Sporting Competitions. They must also organise practices and ensure that teams play. They also encourage those in the younger years to get involved by giving them opportunities to be a part of House teams or be a part of the practices.
Drama Captains
Responsible for co-ordinating House Drama Competitions, for running a House Drama Club, overseeing the House directors during the House Drama Competition and organising drama for House Assemblies. They also encourage those in the younger years to get involved by giving them opportunities to be a part of drama events including House Assemblies.
Music Captains
Responsible for co-ordinating House Music Competitions, for running musical events and organising music for House Assemblies. They also encourage those in the younger years to get involved by giving them opportunities to be a part of music events including House Assemblies.