Finance Matters
Please take a moment to read the following important information
Payments for School Meals and Snacks
Parent Pay
This is the School's only method of payment for school meals and snacks.
It is an on-line system which can be accessed via www.parentpay.com or via the School's website. These payments will be credited to the Dining Account throughout the day. If you do not have your login details, have not used this system before or wish to discuss any aspect of this, please contact me at the finance office on 01582 765477 or via e-mail at financeoffice@stgeorges.herts.sch.uk.
You must ensure that your child has sufficient money on their account at all times. To help you manage your Parentpay account you can set a limit at which an automated email alert is sent to you. If your child has money on their account but not enough to purchase a lunch they will be over drawn and given a lunch. They will be told by the mid day supervisor that they need to get their account topped up otherwise they will be refused a meal the following day. An email will be sent to you alerting you of this. If their account is not topped up they will be refused a meal so alternative arrangements will need to be made. ParentPay allows you to monitor your child's daily spend as well as the meals they have eaten.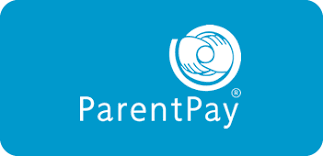 ---
Trips and Other Payments to School
ParentPay is the required method of payment for trips and other payments to School
In order to manage your trip payments you are able to see the payments you have made on ParentPay by clicking on the "Transaction History" tab and following the prompts.
If you cannot see the trip or service which you require you can click on the "view all items" tab which will show you all the remaining services linked with you. For trips that are a one-off payment, once you have made a payment the trip will be deleted from view.
If you have any questions regarding using ParentPay please contact the finance office at financeoffice@stgeorges.herts.sch.uk
---
Free School Meals - Is your child eligible?
If you receive one of the following benefits you could be eligible for free school meals worth over £300 per child per year :
Income Support
Income-based Job Seeker's Allowance
Income-related Employment Support Allowance
Child Tax Credit, with a taxable income of no more than £16,190 and not in receipt of Working Tax Credit
Pension Credit (Guarantee Credit)
Support under Part VI of the Immigration and Asylum Act 1999
Working Tax Credit during the four-week period immediately after employment finishes or after you start to work less than 16 hours per week
It is now easier than ever for families to apply for free school meals, especially as applicants do not usually need to provide paper proof of benefit.
New Applications
Parents/Carers should apply for free school meals online at:
www.hertsdirect.org/freeschoolmeals
Since the introduction of the Eligibility Checking Service (ECS) (previously called the Hub), most applicants do not need to provide paper proof of benefit. As soon as their application is submitted, we will check using the ECS whether the parent/carer qualifies for free school meals and advise them of the outcome immediately.
Further details may also be obtained by phoning the Customer Service Centre on 0300 123 4048.